LINKS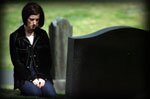 The Following gave their support during the production of Inheritance.
Inheritance.

Inheritance.
Inheritance.
Inheritanceprovided by Atmosphere Casting.
Inheritancewas provided by Bad Animals.


Inheritance

composer Erik Aho's studio.


Inheritance

, including "I Lose Myself In You", which she also sings.
Inheritance.
Inheritance.
Inheritancecamera assistant Tim Coulter is a filmmaker in his own right. Check out his film Dirt.
Inheritance'son set photographer, also did the interviews for the Inheritancewebsite.
Inheritancewas provided by Extreme Production Music.
Inheritance, Flying Spot also designed and built the opening titles for the film.
Inheritance.
Inheritancewas recorded at Glenn Sound.
Inheritance. Visit his own website here.
Inheritancecrew shirts.
Inheritance.
Inheritancewith coffee throughout the shoot.
Six Feet Under) special effects artist Todd Masters created the special effects for Inheritance.

Inheritanceproducer Brian McDonald's website. See sample's of McDonald's comic book work, and find the latest info on his award winning short White Face.
Inheritance'sMrs. Baker, better known as Marjorie Nelson.
Inheritance.


Inheritance.
Inheritance.
Inheritance.
Inheritance.



Inheritance.
Inheritance'ssound recordist Mickey McMullen.

Inheritanceproducer Lisa Halpern's Third Eye Productions. The latest news on Lisa's other work.
Inheritance, but also home of the film's production offices.
Inheritance.
Inheritancewas performed as part of Etheridge's shooting scripts series, and the final film was screened as part of the Distinguishing Features series.