COLLETTE M. JONES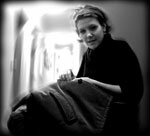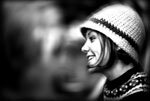 Costume Designer

After attending the Fashion Institute of Design and Merchandising in San Diego, California, Collette Jones found herself in Austin, Texas where she had the opportunity to work on a number of films. "I was able to work and learn from some of the best designers in the field," recalls Jones. "They helped me to perfect my skills." She got her start working on

Office Space

as a wardrobe assistant, and then worked her way up to costume buyer for the film

Where the Heart Is

, set costumer for

A Texas Funeral

and

Miss Congeniality

.
Jones then headed back to her hometown of Bremerton, Washigton after too may years of "living in the big city." She thought that her career in film would be over, but a few months later she found out through some research there were quite a few independent films being filmed in Washington. She was soon working on shows like

Farewell to Harry

,

CBS's Citizen Baines

,

Outpatient

and then

Inheritance

.
Since

Inheritance

the year has been quite slow for the film industry. Jones never imagined herself doing anything else, but after several months had passed with phone calls being made, resumes sent out and interviews she decided that she needed to find a career that she could pursue during "the down time". In January of 2002 Jones started her own dessert catering company called

Desired Desserts

on the Olympic Penninsula. "I decided by doing this i could still pursue films and make some extra money on the side making wedding cakes, catering company meeting and school proms. Since baking has always been one my favorite pastimes I thought 'what the heck?' I guess life throws you lots of curve balls and im just going to enjoy mine while its around and hope that the next film in town will be calling me to design their show!"
Help

Inheritance

get distribution.